Dr. VJs Cosmetic Surgery & Hair Transplantation Centre Vizag: Ideally, it is best to undergo the treatment of Hair Transplant in Vizag. The surgeon is highly skilled and professionals to give a suitable treatment plan. The doctor diagnoses your condition and lets you know how many hair grafts are required. To cover the bald area.
During the treatment, the hair follicles are taken from the back of the scalp because the hair growth is resistant to DHT which results in hair loss. Following that, the hair grafts are transplanted where hair growth is less or the person has bald patches.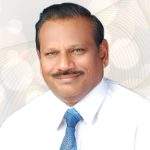 EMI for hair transplant and cosmetic surgery
If you are worried about how you can pay the treatment cost then you can do that easily with the easy EMI with Lifecare Finance from Bajaj Finserv. You just need to convert the treatment cost into the easy EMIs and repay the amount in the time which suits you the best. This way. You can undergo the surgical procedure without worrying about the cost and get the desired results.
What are the features and benefits?
With a loan of up to 4.5 lakh, you get to convert all the medical expenses into easy EMIs.
Not need to wait for a long time
Earlier you need to wait for a long time to get everything approved. But, now the entire process has become easy. You just need to fill the online form or talk to the clinic representative and get the loan instantly.
As per your budget or situation, you can choose the tenor to repay the amount with the maximum time of one year.
If you have the EMI network card of the Bajaj Finserv, then it becomes even easier to avail of all the services with a simple step. You simply need to swipe the card.
The loan can be foreclosed at any time you pay the first EMI. In that case, you do not have to worry about paying additional charges for the foreclosure.
How to apply for it?
Step 1: Walk into our clinic
Step 2: Swipe the EMI Network Card
Step 3: Get the desired treatment
Without Bajaj Finserv Network EMI Card
Step 1: Visit the clinic
Step 2: Talk to our representative and get the approval
Step 3: Submit documentation (KYC along with canceled cheque)
Step 4: Get the desired treatment
What are the treatment options covered?
It includes hair restoration and other possible cosmetic surgical procedures.
How does it work?    
What is eligibility?
To be eligible for the EMI the individual should be between the age of 21 and 60.
The patient should have a regular source of income
What are the required documents?   
You need to enter the name and contact number in the form.
One Cancelled cheque
Signed ECS mandate
How about the fees?
The treatment charges will depend on the surgical procedure you are going to get.