Face
Lift

Surgery In India
---
In this competitive era look of person matters a lot even it can become a ladder for the career in specific fields, this is the reason plastic surgery is getting common these days. People want to have immortal beauty and smarter look, that's why facelift surgery in Andhra Pradesh is becoming common among people. A facelift is also called rhytidectomy that helps to improve your facial appearance and give you youthful look.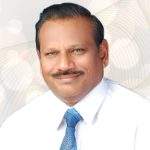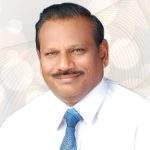 WHAT IS RHYTIDECTOMY OR
FACE LIFT?
---
It is the procedure that can easily remove your aging symptoms like wrinkles and sagging skin to give you youthful look by tightening the muscles in neck and face along with removal of excess skin. due to innovative procedure of cosmetic field now it becomes easy to alter your appearance and look younger for more years.
PROCESS OF FACELIFT
SURGERY

IN VISAKHAPATNAM
---
Before facelift surgery, your cosmetic surgeon examine and evaluate your overall health as only best health candidates can be ideal for the surgery
Even before surgery your surgeon discuss you're after looks and ask about your expectations and all the decided changes are documented to prevent future records
This surgery is combined with the chin augmentation, liposuction, eyelid surgery and forehead lift for overall improvement
General Anastasia is given to the patient for painless and comfortable before starting the surgery. If the procedure is small like mini face lifting then there is not much need general anaesthesia
Then cosmetic surgeon, make incision starting from the hairline at temple than in a front ear, around the earlobe and behind the ear. This incision ends at the scalp area.
Then the excess skin is removed
The connective tissues and sagging muscles are tightened. Apart from this fatty deposits are also removed from beneath the neck and chin
At the end of surgery SUPERFICIAL MUSCULO APONEUOTIC SYSTEM of the patient's face tightens and the incision is closed with sutures
A dressing is wrapped around the head and drains are attached to bulbs hanging on the neck, however, these bulbs are removed within 24 hours of surgery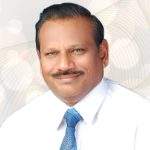 ---
Stitches around the neck are removed in few days' whereas the cultures in the scalp are removed in 7-10 days.
A patient may experience the discolouration and swelling of face after surgery but it gets vanish in two weeks. Patients are recommended to avoid the sun exposure
There can be mild scaring after surgery but these scars can be removed with various techniques like co2 laser treatment, skin resurfacing and scar remodelling
Even patient may feel numbness around the ear and face but there is nothing to worry as it gets vanish after sometime
Due to gradual healing process patient can notice actual results of surgery after a few months
TYPES OF FACE LIFT
SURGERY
---
There can be following 8 common types of face lift surgeries
Cutaneous or skin only facelift
SMAS facelift
Deep plane facelift
Neck lift
Mid face lift
Mini facelift
Lifestyle lift
Thread or feather lift
FAQS (FREQUENTLY ASK QUESTION)
---