BIO FUT
Hair Transplant

In India
---
Getting hair transplant is the ideal solution for the hair restoration that can restore the natural look of hair but for ensuring the permanent stay of these hairs is the other side of the same coin.
The concept of hair transplantation has been reformed with the advancements in the field and one of such advancement is the Bio-FUT.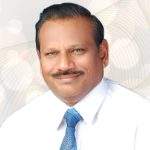 ---
It is the combination of two methods including the follicular unit transplant and the bio therapy. This procedure is used to stimulate the stem cells of the implanted hair. in the procedure growth cells are injected in the hair to make the healing process faster. However this procedure works best for the transplantation of the 3000 grafts.
HOW GROWTH FACTORS ARE
OBTAINED
---
In the procedure patient's own blood is drawn in small amount
The blood is centrifuged and the platelets are separated from the blood
After separation of the growth factors , these are added to the Buffy coat
The final sample after processing is used for the injecting in the scalp
After that FUT is performed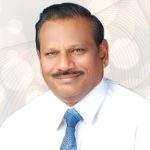 SURGICAL PROCESS FOR
BIO- FUT

IN VIZAG, ANDHRA PRADESH
---
The surgical procedure starts by applying the local anaesthesia to make sure that patient could have the painless and comfortable treatment

After the anaesthesia the length and width of the donor strip is determined with the trichoscan. Even the quality and properties of the follicles are determined

After that the strip of hair bearing skin as per pre determination is extracted without damaging to the surrounding tissues and the scalp to minimise the scars and wounds

Then with the most advanced trichophytic closure technique is used to cover up the wound caused due to the removal of strip , with the surgical stitching

After that the strip of loss resistant and active follicles is dissected under the microscopes. The dissection of the strip has been done in the natural grouping of hair 1-4

Till the time gap between the extraction and transplantation the grafts are placed in the nutritious fluid that help to retain the properties of grafts even out of body, in the same time the recipient site of the patient is prepared by creating the microscopic holes in the scalp at the correct depth, distance and angle.

With the cutting edge equipments the grafts are placed into the tiny holes by ensuring that nothing left vacant.
at VJ's center the entire process of Bio-FUT is performed under the special supervision of the personal attention senior surgeon Dr. Vijay Kumar so that the results of the process can be optimized.
---
After the treatment, instruction manual is given to the patient to ensure the preventions from the side effects and to have the most feasible results after surgery.  Patient is asked to visit the center after some days for regular checkups however the stitches get dissolve within 2 weeks.
after the procedure patient can have the healthier and higher growth of natural looking hair for lifetime.