Hair Loss, Particularly in
Men and possible Treatments
---
Approximately 75% of men are capable of going bald in the near future. The age at which they go bald is what sets a difference due to lifestyle habits and the genetics. Hair loss is a process that develops into baldness with time and many men are caught unaware because of their busy schedules and priorities.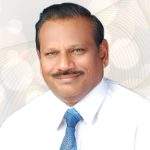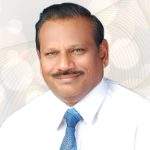 ---
Just as women lose hair, so do the men, though hair loss in men is quite high. Hair loss in men is gradual and mostly leaves a visible bald starting at the front hairline and spreads to the surrounding regions.
Possible Causes of
Hair Loss in Men
---
Genetics- Male pattern baldness commonly occurs due to genetic disorders.
Ageing- Some males go bald at the age of 60 and above. This may be normal due to degeneration of cells.
Hormonal changes- this may happen in cases of hormone deficiencies, especially male hormones
Thyroid deficiencies or imbalances
Stress- Due to tight work schedules, hair loss may be triggered to occur due to no rest
Treatments- such as radiotherapy and chemotherapy
Lifestyle- it includes, sleep deprivation, smoking, and poor diets
Trauma- it may spring from accidents or other dangerous injuries
Types of Hair
loss in men
---
These do not differ from the general types of hair loss. So they can be presented as below;
Alopecia Areata
It is the occurrence of small and smooth bald patches on the scalp. It is divided into alopecia monolocularis, totalis, and alopecia Universalis.
Androgenetic Alopecia
It is the commonest type of hair loss and usually thinning of hair starts at the temple region and matures into the nearby areas
Trichotillomania
This is a medical condition where a man will pull out his hair in case of critical situations
Other types include cicatricial alopecia and Traction alopecia
---
Laboratory tests and scalp examinations can be considered in determining the type of hair loss or alopecia in a man. It will require meeting a hair surgeon or a dermatologist for realistic results
Thyroid tests have to be performed
An Iron test
Available Treatments for
Men Hair Loss

in India
---
There are both surgical and nonsurgical treatments that are selected depending on the type, and cause of hair loss in a man. Man hair loss treatment in Visakhapatnam is made possible by the following;
Nonsurgical treatments
Scalp Micro-pigmentation
It is the latest form of hair loss treatment where a pigment is injected into the affected region of the scalp. The pigment is selected depending on the hair colour and the length of hair one has. It is a form of tattoo that produces wonderful results in men and women
Finasteride and Minoxidil (Rogaine)
These are the traditional treatments approved to be effective hair loss treatments. Finasteride is the commonest treatment to be used by men
Therapies
These include PRP therapy and Mesotherapy. A doctor will obtain the Platelet Rich Plasma from your blood and will inject it into your scalp to restore your hair. In the case of Mesotherapy, the doctor will inject multiple vitamins into your scalp to boost hair growth
Hair Extensions
These include the latest mesh hair extensions, weaves and so on, that men and women can use
Surgical treatments
Hair Transplant techniques
There are only two types of hair transplant techniques used worldwide. They include;
The Follicular Unit Extraction is always performed by extracting individual hair follicles from the donor area which may be the scalp or other body parts like the chest, beards, moustache, and the legs and fixing them in the recipient region carefully under an observant eye.
Like FUE, the only difference comes in when a serum is made from your blood and injected into the transplanted area to enhance the hair results
Follicular Unit Transplantation is also known as FUSS in it, a strip along with the tissue is removed from the back of the head, dissected under microscopic skills and the individual hair follicles are effectively implanted into the recipient region.
Why choose Dr. VJ's Cosmetic Surgery
& Hair Transplant Centre

Andhra Pradesh
---
The experts at the prominent hair transplant centre have handled different types of hair loss in patients. With their artistry and aesthetic skills, they have produced remarkable and wonderful natural looking results in patients. Don't neglect the fact that you need such experts for improved and the best results