Facial Hair Transplant in India
Facial hair transplantation in Andhra Pradesh is the surgical restoration of the facial hairs in the areas where the hair are thin or missing like the Goatee, moustache areas, beards, sideburns and cheeks. These transplants can also be done to conceal the scars of either injuries or acne.
This procedure can be performed only by the surgeon who is certified and experienced in the cosmetic or plastic surgery as this surgery must be done after considering the dynamics of facial features and the symmetry on both ends.
At VJ's cosmetic and hair transplantation center, Visakhapatnam you can have surgery performed by the efficient team of professionals who always strive for the best outcomes that can restore the perfect picture.
Donor Hairs for Facial Hair Transplantation
For hair transplantation choice of the donor follicles matters alot as it can directly effect to the outcomes of surgery, so the surgeon must be experienced enough to choose the best hair follicles that can not only restore the natural look but can also survive for lifetime.
For the facial hair transplantation, donor hair follicles are taken from the scalp according to the exact match of follicles with the facial hair. Dr. Vijay Kumar chooses carefully the loss resistant follicles that can give the permanent natural look to the patient after facial hair restoration surgery.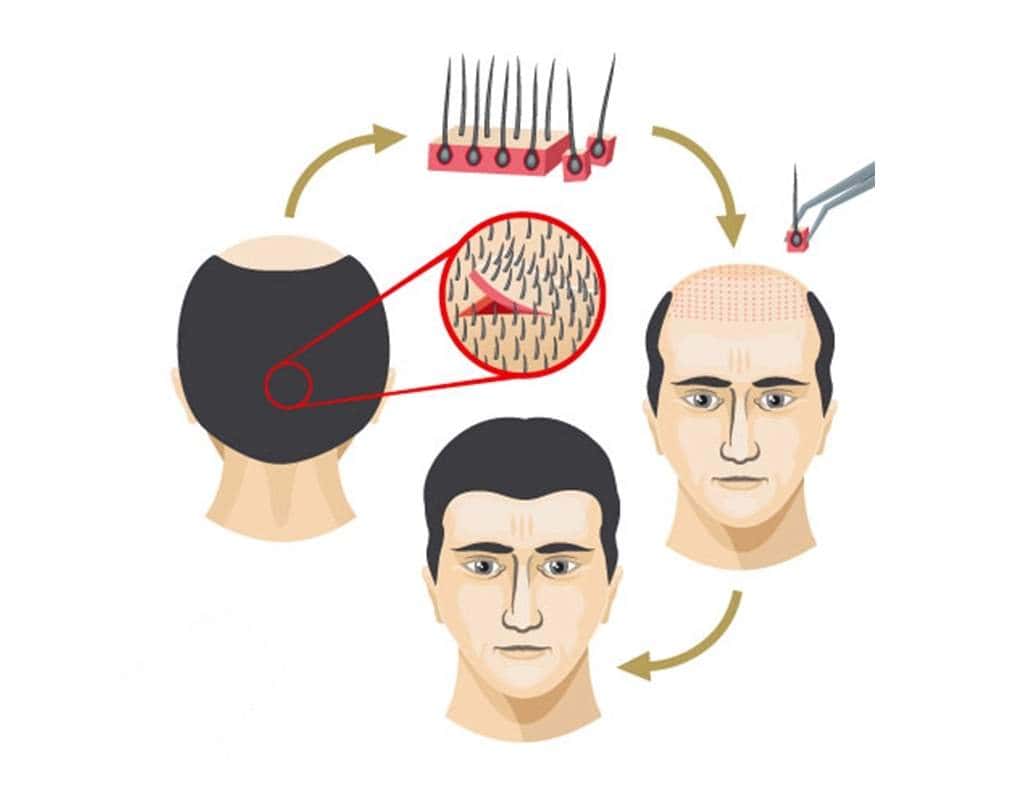 Facial Hair Transplantation Procedure In Andhra Pradesh
This procedure is also done under the local anesthesia and the surgery is performed in the following steps
Surgical process starts with the extraction of healthy hair follicles
The extracted follicles are implanted at the correct depth, angle and direction so that natural look can be given
Transplantation of the follicles is either done by FUE or by FUT
Choice of the procedure and duration depends on the diagnosis and requirements of the client.
Objective of Facial Hair Transplant
Facial hair transplant is done with the following objectives
It is done to hide scars, acne or birth marks on face
To expand the size of eyebrow, beard and moustache
To hide the injured parts if on face
Some patients choose this procedure to have the similar look like their favourite actor or actress
For the construction of new eyebrows, moustache and beard
For drawing the new hair line along the eyes, beard and moustache as per desire of patient