WHAT IS SEX REASSIGNMENT SURGERY (MALE-TO-FEMALE)?
---
Vizag, Andhra Pradesh: Sex reassignment surgery is additionally known as gender or sex change surgery. This surgery is performed to change one gender or sex to another gender. This procedure is known as genitoplasty procedure in medical science and performed in the condition of gender dysphoria. The gender dysphoria is explained as a mental condition which can arise when a person lives with the feelings of being physically inappropriate with her or his birth sex. In this condition, SRS surgery in Visakhapatnam may give them more benefits than other procedures.
Many people choose this surgery these days, a recent study reveals that around 30 percent of people in America got this medical procedure. In addition, only those people take SRS surgery in Andhra Pradesh, who are not happy with their natural sex or gender. This is a totally safe and secure method to change your gender. The procedure of male to female transition is explained as below-:
MALE TO FEMALE TRANSITION
---
Male to female transition describes the change of male genitalia to female genitalia, which includes the removal of the penis and testes. In addition, srs procedure is done for the creation of the vagina and female genitalia in males. Moreover, there are some other procedures that are performed to minimize the appearance of the male, for example, feminizing hormones and breast implants. This type of procedure is known as facial feminization which includes the process of facial feminization such as soften of muscular and brow line, nose job, altering the cheekbones.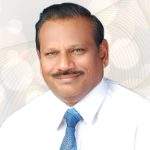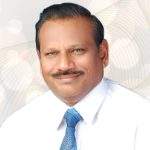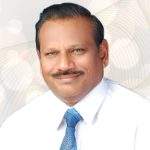 STEPS TO PERFORM SEX REASSIGNMENT SURGERY
---
Your surgeon first converses with you and try to know the reason behind this transformation. After that, he will examine your physical and mental health condition and after a real-life test. This procedure includes the changing of hormones and other body parts which are done with the operation.
A MENTAL AND PHYSICAL HEALTH EVALUATION
---
Your surgeon's primary job is to examine the reason behind this surgery. And then he will examine and evaluate your mental and physical health in order to understand your mental concerns.
A REAL-LIFE TEST
---
Then you have to take a real-life test in which your surgeon will ask you some question about your desired sex activities. This test is generally known as a real-life test or real-life experience.
HORMONE TRANSITION THERAPY TRANSGENDER HORMONE THERAPY (MALE-TO-FEMALE)
---
People who are thinking to take the srs surgery in order to change their sex, they must take hormone transition therapy. In this process, the male to female transition includes the transition of estrogen. This process can be done before, during, and after the surgical procedure. Moreover, the surgical procedure is the last process of this surgery.