---
At VJ's cosmetic and hair transplant centre Visakhapatnam, PRP has been offered as the proactive therapeutic option for the patients suffering from hair loss. It is safe and effective treatment option for the patients that are seeking for the stimulation of hair growth.PRP is the all natural autologous medical procedure for scalp, skin and hair stimulation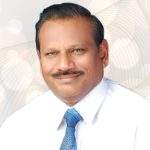 WHAT IS PLATELET-RICH PLASMA
(PRP)?
---
Human blood is mainly liquid called plasma but it contains small solid components too like red cells, white cells and platelets. Each component of blood has its own functioning such as platelets are important for blood clotting and also contain hundreds of proteins called the growth factors. These growth factors are essential for the healing of injuries.
PRP is the plasma that contains many more platelets than the normal count of platelets in blood so it has 5-10 times greater concentration of growth factors than usual blood. Platelet Rich Plasmas (PRP) contains the ability to make the healing process of the body faster than usual so can be used as the hair loss treatment.
---
PRP therapy is used for various medical treatments like in oral surgery, neurosurgery, plastic and cosmetic surgery, orthopaedics and medicine with positive outcomes and success. In the field of hair restoration, this therapy also works magically to stimulate the hair growth. As the Platelet-rich plasmas activate the dead follicles in the scalp and faster the healing process so leads to the overall nourishment of hair follicles and hence results in the hair growth.
HOW DO WE PERFORM THE
PROCEDURE?
---
Vijay Kumar is experienced and specialized for performing the PRP therapy in Andhra Pradesh with positive outcomes. It is the non-surgical treatment in which the patient's own blood is drawn in the specific amount after the routine blood testing at the centre itself in the pre Consultation.
Drawn blood is spun in the centrifuge under the controlled conditions of temperature, speed and time to separate the PRP and then these protein-rich plasmas are removed from the rest of blood.
So in this procedure patient's own PRP are taken and specially prepared by spinning down the blood taken from the body to have the higher concentration of proteins. The specially designed closed sterile system is used to spin down PRP so that patient can have the safe procedure. This system also eliminates the granulocytes that hurt the generation of tissues and wound healing and provide the 4-5 times more concentrated platelet-rich plasmas.
Then the anaesthesia is administered in the nerves of the scalp so that patient can have the painless procedure. Then with the specialized tools highly concentrated platelet Rich Plasma is injected into the scalp to control the hair loss and stimulate the hair growth.
After the procedure, hygienic hair wash is given to the patient at the centre and the patient can go back home without any difficulty.
Generally depending on the extent of baldness 2-3 sessions of PRP are given to the patient and soon after these sessions patient can notice the results.
---
Non surgical procedure so leaves no scar

Patient's own blood is used for therapy so there is no risk of infection or side effects

Affordable treatment for baldness

Suitable for both men and women that are suffering from baldness or thinning of hair

No medication or sedation is required in the session