When it comes to maintaining your hair in the lustrous form that they exist a healthy diet does not seem enough. Therefore, VJ Clinics brings you a list of dos and don'ts to make sure you never flaw ni maintaining your hair.
Health for any part of the body starts with a healthy lifestyle, so for healthy hair its imperative that you have a healthy lifestyle.
Hair oiling always nourishes the hair, you must massage the scalp with warm coconut hair oil at least twice a week.
Wash the hair at regular intervals for oily hair it every alternate day and for the dry hair atleast 2-3 times in a week.
Shampoo and conditioner should be applied to the hair with excessive care as wet hair are more prone to damage.
Getting a good sleep definitely benefits the hair.
A regular trim of the split ends makes sure the health of the hair is intact.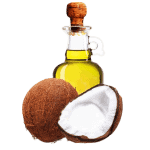 The use of hair chemicals, dyes and other hair styling products should not be done directly to the scalp.
The hair should not be put to the torture of coloring them before 6-8 weeks.
Wet hair a easily damaged so never comb them and take extra care.
Avoiding the excessive use of hair straightening and curling instruments.
Excessive smoking and stress are also harmful for the hair and should be avoided.
Prolonged exposure to heat, sun, hot showers or other heating instruments should be avoided.
Tight fitting caps, tight braiding of hair and ponytails should be avoided.
A GOOD DIET IS ALWAYS THE PRELIMINARY FOR HEALTHY HAIR; THEREFORE WE SHARE WITH YOU A LIST OF MUST HAVES FOR HEALTHY HAIR. THIS LIST INCLUDES:
5 soaked and skimmed almonds
5 soaked and skimmed almonds
Eggs
Green vegetables like spinach, fenugreek (methi), green peas etc.
Non vegetarian items like fish, chicken (breast), liver etc.
Potatoes, cabbage and yogurt.
Lentils like rajma and chana