MEN HAIR TRANSPLANT IN INDIA
---
Hair is the valuable asset for men as loss of it can dent their self-esteem and attractive personality. Even hair loss can become the obstacle for the career of youngsters. So going hair can be the matter of concern for everyone and noticing the abrupt and continue hair loss can be disturbing for all. Hair loss can be the problem for both men and women so they both look for the reliable option to restore their lost hair and confidence. Hair transplant is the widely proved and accepted method for hair restoration in a surgical way.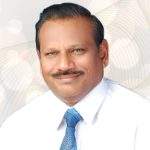 WHAT IS HAIR TRANSPLANT IN MEN?
---
In last few years, hair transplantation is getting manifolds as people are preferring the surgical hair restoration. It is not the complicated procedure and even not much expensive so becoming the ideal solution for baldness.
Hair transplant in men can give the natural and permanent results for the common pattern hair loss problem in men. Crown baldness and every Norwood scaling level of hair loss can be cured with this surgical hair restoration method. Men can have the solution for their bald spots or even severe baldness with this procedure.
HOW MEN HAIR TRANSPLANT DONE IN ANDHRA PRADESH?
---
This process is extremely advanced and simple in which the grafts are extracted from the donor area on the basis of their loss resistant properties. Then the extracted hair follicles are transplanted in the bald areas.
Before the surgery candidacy of the men are evaluated so that safe and reliable results can be obtained. Men that have stabilized pattern baldness can undergo this procedure without any worry about the reliability and feasibility of results. The men of age more than 20 and with the best health condition and favourable medical history can also be ideal candidates for transplantation.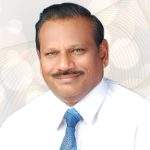 STEPS FOR MEN HAIR TRANSPLANT IN VIZAG?
---
Extraction
We ensure the extraction of grafts without any damage to the donor area and tissue surrounding the hair follicles so that follicles can retain their properties even after transplantation for lifetime. Grafts are extracted on the basis of the level of baldness and requirement of the patient for restoration
Extraction
We ensure the extraction of grafts without any damage to the donor area and tissue surrounding the hair follicles so that follicles can retain their properties even after transplantation for lifetime. Grafts are extracted on the basis of the level of baldness and requirement of the patient for restoration
DIAGNOSTIC PROCEDURES
---
Laboratory tests and scalp examinations can be considered in determining the type of hair loss or alopecia in a man. It will require meeting a hair surgeon or a dermatologist for realistic results
Thyroid tests have to be performed
An Iron test
AVAILABLE TREATMENTS FOR MEN HAIR LOSS IN INDIA
---
There are both surgical and nonsurgical treatments that are selected depending on the type, and cause of hair loss in a man. Man hair loss treatment in Visakhapatnam is made possible by the following;
Nonsurgical treatments
1. Scalp Micro-pigmentation
It is the latest form of hair loss treatment where a pigment is injected into the affected region of the scalp. The pigment is selected depending on the hair colour and the length of hair one has. It is a form of tattoo that produces wonderful results in men and women
2. Finasteride and Minoxidil (Rogaine)
These are the traditional treatments approved to be effective hair loss treatments. Finasteride is the commonest treatment to be used by men
3. Therapies
These include PRP therapy and Mesotherapy. A doctor will obtain the Platelet Rich Plasma from your blood and will inject it into your scalp to restore your hair. In the case of Mesotherapy, the doctor will inject multiple vitamins into your scalp to boost hair growth
4. Hair Extensions
These include the latest mesh hair extensions, weaves and so on, that men and women can use
Surgical treatments
Hair Transplant techniques
There are only two types of hair transplant techniques used worldwide. They include;
FUE


The Follicular Unit Extraction is always performed by extracting individual hair follicles from the donor area which may be the scalp or other body parts like the chest, beards, moustache, and the legs and fixing them in the recipient region carefully under an observant eye.

BIO-FUE


Like FUE, the only difference comes in when a serum is made from your blood and injected into the transplanted area to enhance the hair results

FUT


Follicular Unit Transplantation is also known as FUSS in it, a strip along with the tissue is removed from the back of the head, dissected under microscopic skills and the individual hair follicles are effectively implanted into the recipient region