Vizag: Hair loss is the major problem that leads to stressful situations in both men and women. To look for the best solution, they try out different options. One of them is trying out a different hairstyle and the most preferred option is undercut which can effectively deal with the problem.
Why is undercut the best solution?
The wind blows on the head's sides when the hair is in the middle part and blows upwards. The sides are not blended in or they are not disconnected through the shape as compared to the rest of your hair. Through this cut, the bald spots will be hidden & the hairline will get covered with the long shift. It is the perfect combination of style and modernism. All in all, this hairstyle is a flexible choice which means you can get it the way you want it to be.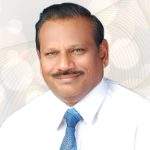 New and latest trend undercut hair
This haircut is the best choice to style your hair when you have hair loss. It's just you should understand how it should be done and you are good to go.
Can an undercut hairstyle cover the hairline?
YES!
It is up to you how you would like to do it as there are various ways to get it done. Through this you can play with the trend as the cut can be of your own choice with a full hair head. You can keep the shorter hair tuft or long strands on the top. This hairstyle calls out for perfect, classy, modern, and much more!
What can I do apart from choosing a different hairstyle?
No doubt, your focus should not be only just to have the best hairstyle or change to deal with hair loss. Make sure that you take the medications to prevent hair loss and make them grow thick & strong. Through this, you will be able to see the best results which last for a long time. The best part is that timely medication will help to reverse the hair loss problem.
Which treatment provides natural results to deal with hair loss?
Hair transplant – One and the only treatment!
Hair transplant is the best surgical option which is improved over time and helps the patient to get the best results. It ensures that the patient gets natural and permanent-looking hair growth which is not possible with any other treatment. If you think your hair loss is not manageable and getting out of control, then you should not delay the treatment and consult the hair expert right away. Moreover, you can style your hair in different ways and do not have to make any special efforts to manage your hair growth, even after the hair transplant.