ARM LIFT IN INDIA
---
If you are concerned for the excess skin and fat in the arms and having imperfections in arms then Arm Lift In Andhra Pradesh is the best solution for you. This cosmetic procedure enables the removal of excess skin and the fat from arms and even corrects the imperfections of the upper arms to improve the overall physical appearance of the arms.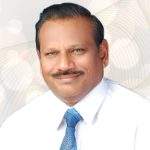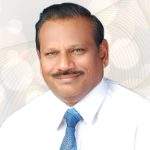 WHEN BRACHIOPLASTY IN INDIA CAN BE OPTION?
---
Brachioplasty or Arm Lift can be chosen as the cosmetic solution in the following cases
When you have sagging skin due to extreme weight loss
Sagging and stretched skin due to the age factor
Tenacious fat pockets
Sagging arms that become a hindrance for proper functioning for doing normal activities
The desire to gave better looking and toned arms
TREATMENT OPTIONS
---
For the arm lift following can be treatment options for the patient
Standard Brachioplasty
It is the standard form of Brachioplasty, in which the excess fat and skin is removed from the armpit to elbows

Extended Brachioplasty It is the extension to last standard arm lift procedure in which along with the removal of excess fat and skin from the armpit, from the sides of chests is also removed.

Minimal incision arm lift
AIt is the best solution for the patients that have the moderate amount of skin sagging and fat to be removed. In the procedure excess skin is removed and tucked under armpit where scar lies discreetly.

Liposuction
It is the best option for excessive fat in arms but the patient has skin that is elastic enough to shrink back in original form but if the patient does not have skin elasticity then it can be given as added procedure with normal arm lift procedure.