---
Thigh lift is the advanced procedure done to remove the excess skin and fat from inner or outer thigh. It is the treatment option for the patients that fail to reduce the excess tissue in their upper thigh even after the bariatric weight loss, exercises and dieting.  Liposuction procedure is used to restore your desired youthful thigh contours but if you are committed for maintaining a healthy lifestyle after surgery.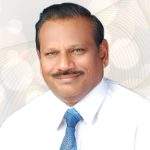 WHEN TO CHOOSE THIGH LIFT
SURGERY?
---
If you desire for better, more proportional contour and firmer look for thighs
After the bariatric surgery or massive weight loss
If you are having loose and flabby skin on thighs
If you have heavy thighs
GOOD CANDIDATES FOR A THIGH
LIFT
---
If you are having good general health and age more than 18 then you can go for this surgery and even good candidate of thigh lift must have positive attitude and the realistic expectations
TYPES OF THIGH LIFT
PROCEDURES
---
Medial (inner) thigh lift
In this procedure incision is made in the groin area and excess fat and skin is excised with the inner thigh. In this liposuction can be used depending on the requirement of patient but it cannot be option all the time.
In this procedure reconstruction is done from the groin area to the knee and similar way other thigh is contoured.
Lateral (outer) thigh lift
It is the more complex procedure than the last one as in this procedure along with the removal of tissue, outer thigh and buttocks are recontoured. In this procedure extensive scarring can happen and even skin become less elastic so instructions for maintaining weight after surgery are given
INITIAL CONSULTATION
APPOINTMENT
---
In the pre surgical session it is important to discuss your expectations with the surgeon and the expected outcomes that you can have after surgery. In this consultation , cosmetic surgeon ask you few questions to get the information about your medical history including the past surgeries, past and current medical conditions, allegories or any contradiction from any medicine and most important about current medications if you are taking for any health condition.
PRE OPERATIVE
INSTRUCTIONS
---
You must avoid smoking and alcohol consumption before surgery for better and faster healing
Medicines like aspirin, anti-inflammatory drugs and some herbal medicines must be stopped if they can cause increased bleeding
For the surgery hydration is quite important
Instructions for maintaining weight are given so that you can have long lasting results after surgery
---
It is 2-3 hours surgical procedure, completed in the following steps
Sedation medications are administered for comfort during surgery
General anesthesia is given mostly but in few cases local anesthesia or intravenous sedation can also be given
Heart , blood pressure, pulse rate and amount of oxygen circulating in blood is monitored continuously during the surgery
Surgery is performed according to the procedure determined from inner or outer thigh lift
Patient can have drainage tubes in place and surgical dressing is also placed on treated area.
Depending upon the surgery and the anesthesia given patient can be asked either to stay in hospital or can be permitted to go home on same day
---
Surgeon will provide you complete information about your return on the normal routine of working or doing activities and even instructions for post operative care are given so that you can have the safe and best results of thigh lift surgery in India
For more details about this surgical procedure and to know cost of thigh lift in India, feel free to talk with our experts