---
On face, nose is the most noticeable or projected part so perfect shape of nose can enhance your beauty by many folds. We offer the Rhinoplasty surgery or nose correction surgery to do some changes in your changes as per your desire.
Nose being key feature attracts lots of attention so it's perfect shape and size is important for the beautiful appearance of face, if you are not having perfect shaped nose then we can make it for you by performing simple surgical procedure.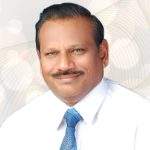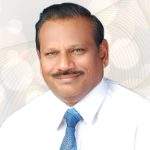 WHAT IS NOSE CORRECTION
SURGERY?
---
It is also called Rhinoplasty, reshaping or nose job surgery, in which required changes are made in the nose, nasal cartilages and bone to give you the perfect and aesthetically batter looking. Some people need the nose corrections due to issues with the nose due to genetic problems or some injuries, and then we can refine their large, asymmetrical, crooked, bent and unsightly nose.
PROCEDURE
---
This surgical procedure is done under the local anesthesia and sometime under the general anesthesia too so that you could have painless and comfortable nose refinement.
For the open Rhinoplasty technique our surgeon make incision between the nostrils at the bottom of nose and for closed technique incision has been made inside the nostrils.
Choice of open or closed Rhinoplasty depends on the presence of the external nasal scar. With the advanced surgical tools bone or cartilage is rearranged to give perfect shape to nose and then incisions are closed. After the completion of surgery nose is covered with gauze or cast.
After surgery of 1-2 hours you may get back to your home without difficulties.
WHAT TO EXPECT AFTER
SURGERY?
---
After the surgery, you may experience some discomfort due to coverings but after a day this can be removed by the surgeon depending upon case.
For 2-3 days you can also experience some pain and swelling on nose and even nausea due to anesthesia given but all these are normal and get healed in few days.
Your throat may also be swallowed due to bleeding during surgery and some patients also complaint for the vomit or fever but this happens in very rare cases, if it happens then you must consult your surgeon.
In few weeks you can have the actual results without any discomfort or problems.
FAQ'S
---
We offer the nose correction with extreme care and best quality treatment at the low cost of Rhinoplasty surgery so that you could have your desired look within your wallet size.