---
Hair is valuable asset for men as loss of it can dent their self esteem and attractive personality. Even hair loss can become obstacle for the career of youngsters. So going hair can be matter of concern for everyone and noticing the abrupt and continue hair loss can be disturbing for all.  Hair loss can be problem for both men and women so they both look for the reliable option to restore their lost hair and confidence. Hair transplant is the widely proved and accepted method for hair restoration in surgical way.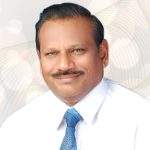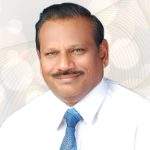 What is Hair Transplant
in Men?
---
In last few years, hair transplantation is getting manifolds as people are preferring the surgical hair restoration. It is not complicated procedure and even not much expensive so becoming the ideal solution for baldness.
Hair transplant in men can give the natural and permanent results for the common pattern hair loss problem in men.  Crown baldness and every Norwood scaling level of hair loss can be cured with this surgical hair restoration method. Men can have solution for their bald spots or even severe baldness with this procedure.
How is Hair Transplant Done
in Men?
---
This process is extremely advanced and simple in which the grafts are extracted from donor area on the basis of their loss resistant properties. Then the extracted hair follicles are transplanted in the bald areas.
Before the surgery candidacy of the men are evaluated so that safe and reliable results can be obtained. Men that have stabilized pattern baldness can undergo this procedure without any worry about the reliability and feasibility of results. The men of age more than 20 and with best health condition and favorable medical history can also be ideal candidates for transplantation.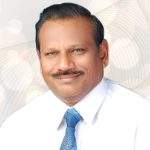 Steps For Hair Transplant
in Men?
---
Extraction
We ensure the extraction of grafts without any damage to the donor area and tissue surrounding the hair follicles so that follicles can retain their properties even after transplantation for life time.  Grafts are extracted on the basis of the level of baldness and requirement of the patient for restoration
Transplantation
After the careful extraction of grafts , the harvested grafts are preserved in the hydrated solution so that their loss resistant properties can be retained. Then the grafts are placed in the small holes or slits that are created with extreme care of experienced surgeon at correct angle, distance and depth. Transplantation of hair follicles is done without leaving any hole and wasting of grafts according to the density required.
---
For men following can be the benefits of hair transplantation
Restoration of the desired look with full head of hair

Restoring the lost confidence and self esteem with younger and smarter look

It is the permanent solution for the bald spots and even can be done for the complete baldness problem in men

After hair restoration men can have any desired hair style including the short length of hair.

Transplanted hair can be colored, styled, trimmed or cut according to desires