COSMETIC GYNECOLOGY
---
Cosmetic gynecology is a group of procedures that are life changing for women. These procedures are cosmetic in nature, are done to improve the function or appearance and sometime for both.
These procedures are also done to improve the intimate bond with the partner and even rejuvenates the emotionally stability. Cosmetic gynecology is mostly taken by the women after pregnancy to rejuvenate the gravitation of sexual intercourse.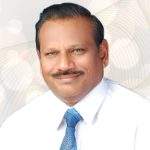 The group of procedures that are done under cosmetic gynecology are as follows

---
Labiaplasty
This procedure has been done to correct the abnormal skin folds at the opening of vagina.  Females that face discomfort, irritation or tissue rubbing during the sexual activity, they go for the correction of their inner vaginal lips and removal of the excess skin.  This procedure is done under the local anesthesia to minimize the pain of resecting the tissues and suturing the labia minora or inner vaginal lips
Vaginoplasty
After delivery many women experience the vaginal relaxation due to the separation of muscles so they go for this procedure. In this surgical procedure vaginal shape, size and muscle tone is restored to improve sexual experience of both partners. During the surgery after administering the anesthesia incision is made through the back wall of the vagina and perineu and after that layered suturing of the kegel and outer muscles of perenium has been done.
Hymenoplasty (Hymen Repair)
In few communities the honor of girls depends on the hymen remaining impact before marriage so for restoring or bringing back the virginity of woman this procedure has been done. Hymenoplasty is called the hymen repairing in which by using the flap of vaginal lining broken hymen is reconstructed so that girls can have the vaginal bleeding during the intercourse after marriage which is sign of their being virgin.
SURGERY & RECOVERY TIME
---
All above procedures are done under the anesthesia so that women can have painless and comfortable surgery. Duration of surgery varies depending upon the kind of procedure but on average basis each procedure can be of 30 minutes to 1 hour.  After the surgery patient can get back home after 2-3 hors without any difficulty. '
Patients can resume their routine activities after week but the strenuous activities and the intercourse must be avoided for at least 2 weeks. So for this procedure recovery period can be 2-3 weeks.
COST OF
COSMETIC GYNECOLOGY PROCEDURES
---
The cost of surgery may vary according to procedure and the problem of individual as the requirements can be different for different patients.
To get the estimation for cosmetic gynecology cost contact us and explore more information about these procedures.