---
We are known for providing FUE procedure done with extreme care by adopting the internationally recommended standards and processes. Follicular unit extraction method is the most advanced and reliable solution for treating the baldness of any level.
During the procedure, we take out the single follicles from donor area and plant it in the recipient area so before understanding about the procedure there is need to understand the concept of donor and recipient area.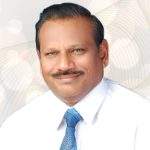 ---
It is the area of head from where the hair follicles are harvested for transplantation of them in bald area. Generally this area lies above the ear from one side of back of head and above the area of other side. This area is selected on the basis of availability of hair follicles that have resistance for hair loss, so that can grow for lifetime. It is also called permanent zone of scalp
---
It is also called the affected area. In this area person has either no hair or less hair and it is affected by the DHT means the responsible factor for baldness.  Portion of recipient area depend on the extent of problem patient to patient. Generally men have crown area as bald area and women have hair thinning problem so for them most of the part of scalp work as recipient area.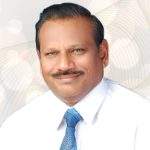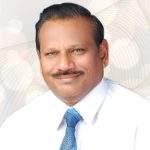 WHAT ARE FUE HAIR TRANSPLANT
STEPS?
---
Initially the patient book free consultation with us and then on the day of appointment we do digital scalp analysis to evaluate two basic things that are essential for surgery.
First is extent of baldness in patient and how much density is required to give the complete natural look. . Temporary hair line is drawn to estimate graft number requirement.
Secondly the density of donor area hair follicles is calculated under the digital scalp analysis. Hair follicles are evaluated to know about their loss resistance and then out of them generally 65% are selected for the transplantation.
Even Dr. Vijay Kumar examines the best health of the patient and his medical history to prevent any unfavorable conditions. Before the surgery patient is given some instructions so that our experienced team can get most feasible results after treatment.
WHAT TO DO BEFORE
TREATMENT
---
Patient is asked to stop smoking, alcohol consumption, blood thinners, tobacco before 7-10 days of surgery as these can adversely affect the results.

If patient is taking any hypertension, diabetes, thyroid medicine then he may continue it but must be informed to surgeon before surgery.

Patient is asked to have complete rest before the surgery and to take nutritious diet instead of junk or spicy food.
WHAT HAPPENS ON SURGICAL
DAY?
---
On the surgical morning, patient's head is washed and local anesthesia is applied for painless and comfortable surgery.
EXTRACTION
With the micro punches of having diameter less than 1mm, hair follicles are taken out from the safe zone of the scalp as per pre determined count. This process is done with extreme care so that scars, pain and any infection can be reduced.
SHORT BREAK
After one hour of surgery, patient can take short break for refreshment and even in the middle of surgery lunch break is also done.
TRANSPLANTATION
We use state of at for the cultivation of loss resistant hair follicles to achieve high densities. Our team keeps in mind the exact location of follicles for transplantation means cultivation is done at correct depth, distance and angle for natural restoration of hair
AFTER SURGERY
PRECAUTIONS
---
After completing surgery some general instructions are given to patient so that potential risks can be prevented and result of the surgery can be optimized
On the next day patient is ask to visit us for preventive and hygienic hair wash under the supervision of experts. Following preventive instructions are given to patients
Avoid puling of heavy luggage and bucket full of water

Activities like walking, running, jogging or any sports must be avoided for at least 7 week

Patient is asked to sleep with elevated position of head at 45 degree to avoid the post surgery swelling

Drug abuse, alcohol consumption, smoking must be avoided
ADVANTAGES OF FUE
WITH US
---
After completing surgery some general instructions are given to patient so that potential risks can be prevented and result of the surgery can be optimized
On the next day patient is ask to visit us for preventive and hygienic hair wash under the supervision of experts. Following preventive instructions are given to patients
Activities like walking, running, jogging or any sports must be avoided for at least 7 week

Avoid puling of heavy luggage and bucket full of water

Patient is asked to sleep with elevated position of head at 45 degree to avoid the post surgery swelling

Drug abuse, alcohol consumption, smoking must be avoided